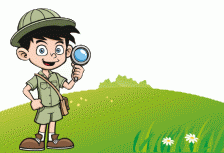 Location:

Town of Bassendean City of Bayswater City of Belmont (Swan River Precinct)
Activity Type:

Bicycle Trails, Walk Trails
Special Interest:
Swan River Ramble
Description:
The Swan River is a perfect place to walk, cycle, jog, picnic and play, so why not join Eric and explore the Swan River?
Eric is hiding at 14 different locations around the Swan River and to help you make the most of these local treasures all you need to do is find Eric and use a QR reader (available for download from your app store) to unlock information about the stop!
Step one: Download or Print the Swan River Ramble Map
Step two: Grab your smart phone and download a QR reader (available from your app store).
Step three: Follow Eric's path signs so you don't get lost.
Step four: Find Eric's secret QR code checkpoint signs and scan the QR code with your smartphone to reveal Eric's Quiz. Answer correctly and enter the competition.
Other Information:
Checkpoint 1 is Garvey Park which is located on Fauntleroy Avenue, Ascot, WA but you can start anywhere along the trail.
The Swan River Ramble is located just a hop, skip and jump east of Perth CBD and can be accessed via adjoining Principal and Recreational Shared Paths near Claisebrook Train Station and Windan Bridge. There are also some bus routes available, check the Transperth website for more information. http://www.transperth.wa.gov.au
For those that choose to drive, car parking is available at many of the stops, but please observe local parking regulations.
The Swan River Ramble is brought to you by the EMRC, the Town of Bassendean, the City of Bayswater and the City of Belmont.